*If you've reached this page, it is by special invitation only.
(The person who sent you here must really like you!)
*********************************************************************************************
Is Kindle formatting making you crazy?! If so  …
Learn to Easily Format and Publish Your Kindle eBooks!



The Only Kindle Template You Will Ever Need
Plus Step-By-Easy-Step Instructions For Formatting and Publishing!
You would have to be living in a cave somewhere to not realize that Kindle is seriously hot right now, and not just in IM circles. The news is full of people becoming successful self publishers. And with millions of customers accessing Amazon's Kindle Store, it's no wonder so many are rushing to cash in.
The problem is, if you don't get your Kindle books formatted correctly, you get bad reviews and complaints.  In fact, your book may even be rejected or removed from Amazon all together!
 Have you tried formatting a Kindle book, and been less than successful?
Have you had a Kindle book that turned out "OK" but not good.
Have you had complaints by readers about your formatting in the Amazon marketplace? (You DON'T want this!)
Or have you been too overwhelmed to even try your hand at formatting for Kindle?
The rules for Kindle formatting can be extremely complicated, especially if you are trying to follow the huge quantity of bad and conflicting information that's available. Everywhere you turn, someone is telling you a different way to do things, but no one is really giving you the whole, clear picture.
Believe me, I've been there. I struggled with Kindle formatting long after I had breezed through physical book publishing on Amazon's CreateSpace. I kept thinking to myself, "It just can't be this hard."
If you've been thinking the same thing, let me ask you:
Wouldn't you just love to have a pre-formatted Word .doc template that could get your book quickly accepted by Amazon?
And what if that template came with clear, step-by-step formatting instructions, and an easy walk-though guide to the publishing platform?
And if on top of that, you were given a checklist for the entire thing, so you could just go down the line and check everything off as you complete it.
Wouldn't you like to just strip away all of the excess "noise" and just get the darn thing published?
Of course you would! 
Because after all, you'll never be able to use all of those advanced-ninja techniques for selling millions of copies, if you never get the book published in the first place!
The answer you're looking for is the Kindle Publishing Kit
Getting an Easier Start to Kindle Publishing
There is no question that there is a learning curve to getting an eBook Kindle-ready, but it doesn't have to be as difficult as some people would have you believe.  You just have to have the right tools and know how to use them. That's where the Kindle Publishing Kit comes in.
What Exactly is The Kindle Publishing Kit?
Quite simply, the kit is a set of tools that will allow you to easily format, convert, and publish your eBooks to the Kindle platform. Your books WILL get accepted by Amazon, provided you follow the instructions included in the kit, and you have good quality content to publish.
 You will be able to put your book content into a preformatted template that will allow you to get your book published super-fast.
  You'll know exactly what formatting you can and cannot put into your Word document, if you want your books to look good on the Kindle.
You will learn of a little-known tool for easily converting your books to beautiful Kindle-ready files. (It's NOT the one you think!)
You'll see a step-by-step walk through of the Kindle publishing dashboard.
You'll learn the necessary basic promotional steps you should take to start getting your book read.
What the Kindle Publishing Kit is NOT
 With this kit, you are not going to learn topic research, how to outline and write your book, or any advanced marketing strategies for making your book a bestseller.
You won't get hours of video to sit through, while you search in vain for the answer to the one problem that has you stuck.

You won't get the history of Amazon, or why you should be publishing, or how many Kindles were sold last year. (Does anyone really know?)
So, What's In The Kit Then?
Only the tools you need!
Inside Kindle Publishing Kit, you are going to receive the following:
1 Word .doc file: pre-formatted specifically for Kindle.
1 OpenOffice Writer .odt file: also pre-formatted, in case you don't use Word.
1 Kindle Formatting & Publishing Guide: In PDF format. This will take you through formatting, using the template, converting your files, publishing to Kindle, and basic promotional steps.
1 Checklist of all of the information in the guide. Check each step off as you go! In Word .doc format so you can change it to suit your own system.
There Are Two Purchase Options For The Kindle Publishing Kit:
1. Personal Use Option: Allows you to use the template for your own books only.
(Special Pricing Applies)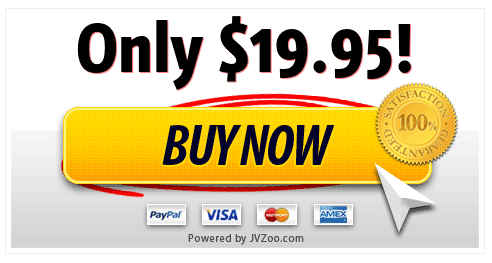 2. Reseller Option: Allows you to resell the Kindle Publishing Kit
AND/OR use it to provide a formatting service or teach Kindle formatting to others.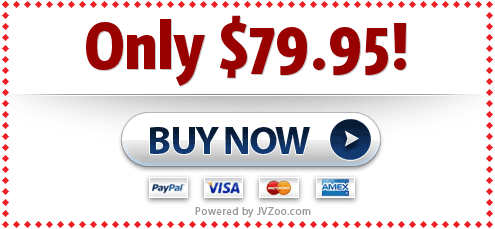 The Kindle Publishing Kit is 100%

GUARANTEED


For 30 Days

I stand behind this product 100%. It's what I use to publish Kindle books, both for myself and for clients.

Try it out for 30 days: if you don't agree that formatting Kindle books is easier, you will be given a prompt refund.

No questions, no hassles- it's that simple.
Thanks, and Happy Publishing!